Pioneers of
#AgCollaboration
We are a young, dynamic and international team, working on improving the future of agriculture. With the help of our communication and analysis tool, we support companies, farmers and laboratories worldwide.
Our Mission
Making agriculture ready for the future by unleashing the power of Data Analytics and AI
Our vision for the future
Only an optimized business can work sustainably and we want to play an active role in this development: Modern, flexible and direct communication between the players in the produce sector, from production to sale, ensure a target-oriented production. This way, overproduction can be prevented. Younger generations of Farmers and Enterprises are able to produce more sustainable and therefore be part of the sustainable agriculture of the future. We are bringing them closer together on a global scale.
Our Values
We enjoy finding creative solutions for our users – this is a value we live on the daily. We have an open business culture, with flat hierarchies, we don't need titles.
We are working together closely with our Farmers and Enterprises. We use the problems our customers encounter in day-to-day operations to prepare for the future. This enables us to stay at the forefront of technological advances, always with an eye out for the production of tomorrow.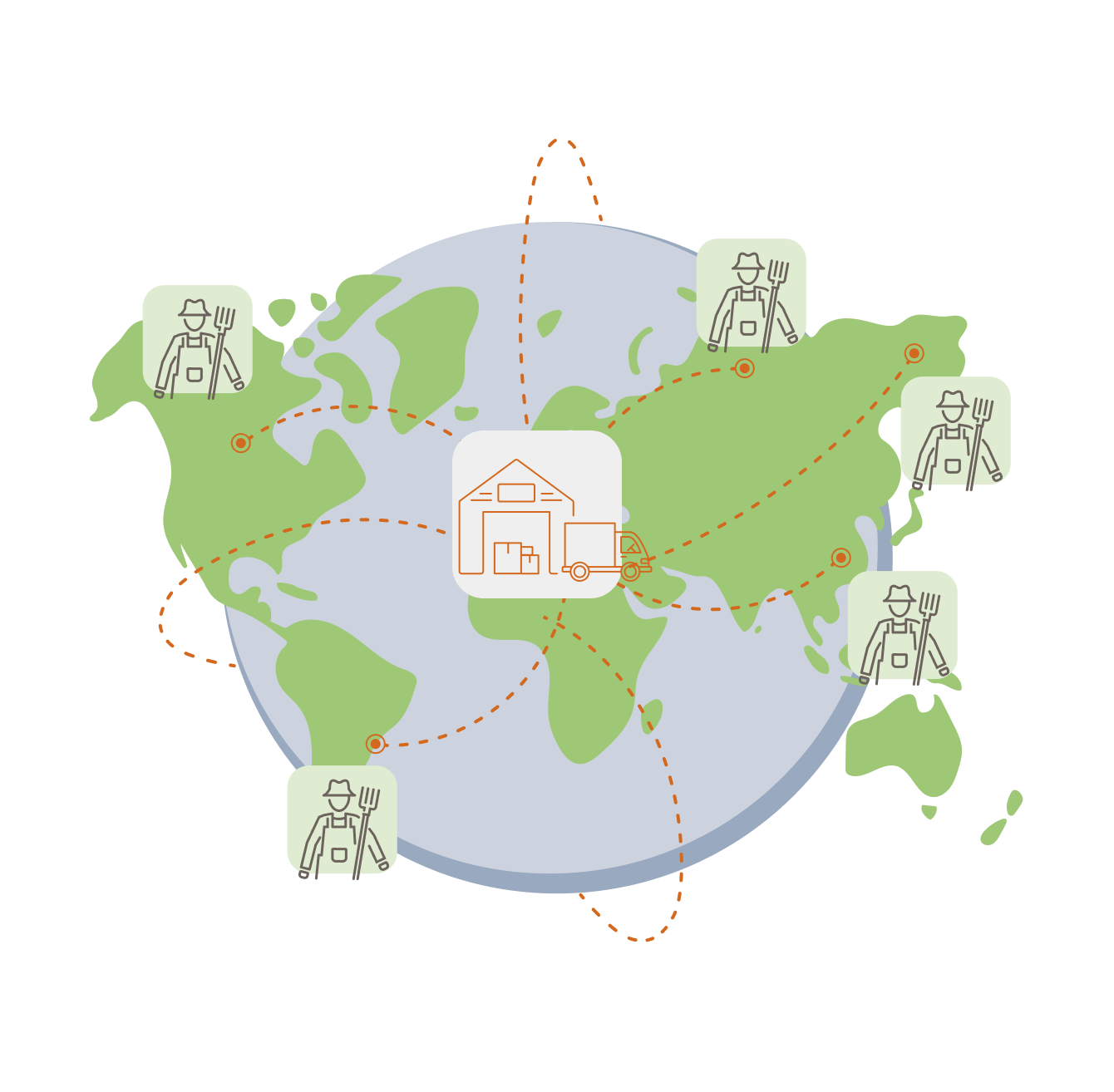 Our History
Why we started farmerJoe
I grew up in with agriculture and I worked in different parts of the produce sector. I've been out to growers, food retailers and as a consultant. This is where I noticed, that the sector is missing the connection between different parts of the supply chain. A lack of communication and misunderstandings often cause problems. Moreover, AI and analytics play a crucial role in enhancing food quality and sustainability, but collaborative success requires all stakeholders of the supply chain to join forces. I therefore wanted to use my experience in trade and agriculture to create a forward-looking platform. The world is becoming more agile and flexible, younger and older generations are working together in companies, workforces are becoming more international. farmerJoe simplifies the communication and cooperation within a company, as well as with colleagues and partners, globally.
Our Approach
This is how farmerJoe works
We are working with modern cloud technology and data science, as well as with drones and satellites, so that we can make concrete recommendations to our users. All of this is possible without having to buy expensive equipment, just using your smartphone. We created a platform that makes modern, scientific methods accessible for everyday use. We are working with the knowledge of the Farmers and can help them to further optimize their production. Enterprises are also profiting, of course: The simple presentation of large amounts of data can help make decisions and plan ahead. This way, farmerJoe sustainably optimizes the operating principles for Farmers and Enterprises alike.